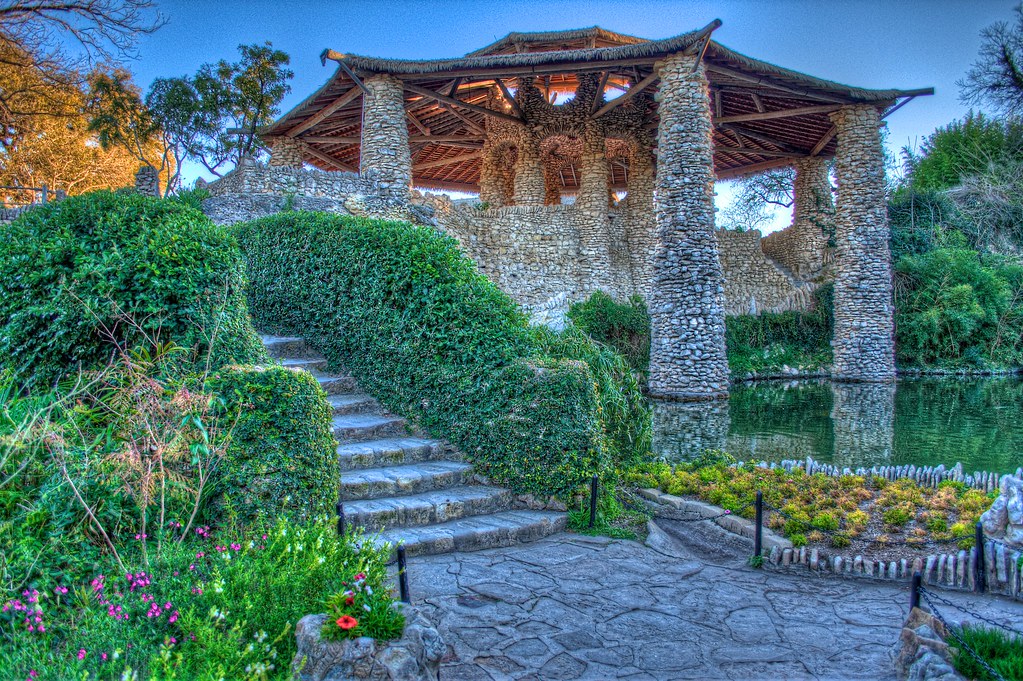 San Antonio is well known as being a haven for outdoor enthusiasts! Calling this beautiful city home has some wonderful perks as adventurous opportunities abound not just locally, but also in the surrounding area. Although the River Walk is a premiere hot spot for tourists and a must-see attraction if you've never been, there are plenty of other things to do in San Antonio that you will love.
Japanese Tea Garden
Serving as one of the city's most beloved educational resources, the Japanese Tea Garden has a 90-year history of stunning beauty with shaded walkways, stone arch bridges, an island, a breathtaking waterfall, and a pavilion. Enhanced by exotic plants, koi ponds, and unique cultural elements all within a one-of-a-kind environment of serenity, walking through this lush garden is a picturesque paradise.
Brackenridge Park
Located at the base of the San Antonio headwaters, Brackenridge Park encompasses 343 acres of land that has been intricate to mankind for 12,000 years — an area now known as the Texas Hill Country that also is home to the Japanese Tea Garden, the San Antonio Zoo, the San Antonio Botanical Garden, and much more. Officially established in 1899, the park is on the National Register of Historic Places and is a Texas State Antiquities Landmark.
Natural Bridge Caverns
The Natural Bridge Caverns is one of the most popular attractions in Texas! If you're interested in exploring the underground beauty of San Antonio, you'll enjoy the spectacular wonder of natural formations found 180-feet below ground — a stunning display of stalagmites, stalactites, flowstones, chandeliers, and more! Plus, take advantage of mining for gems, minerals, and fossils.
San Antonio Missions National Historical Park
If you want to learn about its rich heritage, the San Antonio Missions National Historical Park is worth checking out. Within an eight-mile stretch along the San Antonio River, you can visit four Spanish colonial missions — Concepción, San José, San Juan, and Espada — that were established by Spanish priests in the 18th century, which are still active Catholic churches today.
San Antonio Botanical Garden
Escape to an outdoor oasis with a trip to the San Antonio Botanical Garden, which showcases gorgeous displays of natural beauty in a peaceful atmosphere — 38 acres of color interwoven throughout gardens, trails, and historical sites! Don't forget to stop by the Lucile Halsell Conservatory to explore exhibit rooms featuring exotic plans from around the world, including a tropical rainforest.
Enchanted Rock
Enchanted Rock is a massive pink granite dome 425 feet above ground that has served as a fantastic attraction for visitors from around the world. Located only an hour drive away from San Antonio, Enchanted Rock is nestled in Fredericksburg and offers 11 miles of hiking trails, rock climbing, birdwatching, camping, backpacking, picnicking, interpretive exhibits, and gorgeous views overlooking the Texas Hill Country. If you happen to be fascinated with astronomy or just love to behold the beauty of night skies, premier stargazing can be found here with glimpses of the Milky Way and an abundance of constellations.
Be sure to check out our other great blogs here!