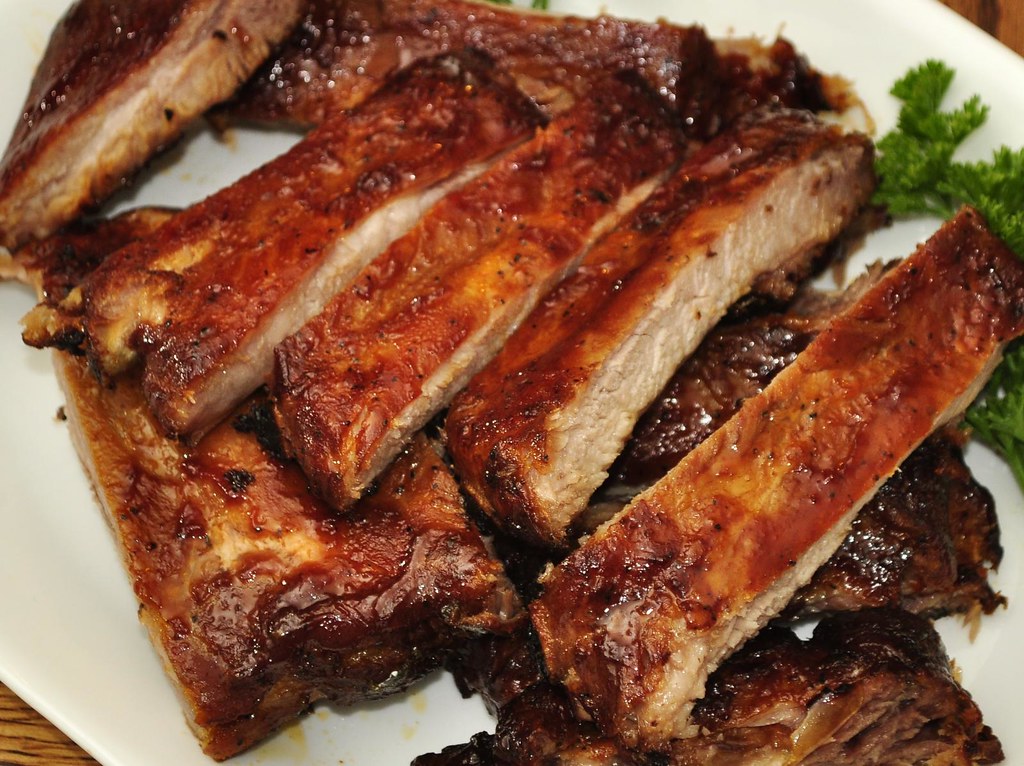 There are some nights where you just don't feel like cooking, right? One of our best amenities at MELA is location — luxury apartments in San Antonio that give residents premium access to a culinary adventure whenever they want while enjoying it from the comforts of home. Check out this list of the best takeout and delivery in San Antonio. Order online and swing by these places for fast pickup, or opt for food delivery services such as DoorDash, Uber Eats, or Grubhub.

For a taste of authentic Mexican food, Nicha's Comida Mexicana is a favorite. Enchiladas, burritos, tacos, fajitas — all these menu staples are fantastic. The breakfast menu is well known, along with their queso options and other appetizers such as jalapeño poppers, empanadas, and nachos. For something different, try the carne guisada: delicious beef tips simmered in the family's secret gravy.
This place has been satisfying Texas-style Q needs since 1953 with a tasty selection of pork spareribs, brisket, chicken, sausage, turkey, and ham. Bill Miller Bar-B-Q has convenient large and small family orders available, as well really great fried chicken. You can also order a variety of combo meals accompanied by your choice of sides.
If you're craving a steak, Little Red Barn Steakhouse can be delivered to your doorstep quickly — a famous San Antonio establishment since 1963. Take your pick between a porterhouse, T-bone, sirloin, or ribeye with your choice of sides. The appetizers are winners, too, especially the deep-fried wings served with plain, spicy, or honey barbecue sauce. If you're looking for something that will feed more than yourself, opt for the Frontier Family — a 32-ounce sirloin, four salads, four sides, and four iced teas.

Known for serving a delicious menu full of Southern hospitality, Earl Abel's will not disappoint on those nights when comfort food is needed stat (family meal packages are available, too). If in a breakfast mood, try the chicken and waffle or the Earl Classic — two eggs, smoked bacon, crispy hash browns, and toast or a biscuit. If something savory is the route the go, the Earl's Turkey Hot Brown is perfection with roasted turkey on top of sourdough covered with gravy and cheddar. And please keep in mind, their fried chicken is legendary!

Hot Joy is a really cool Asian restaurant with a menu of traditional cuisine to a fusion of flavors — from Grandma's veggie fried rice, sesame chicken, and honey walnut shrimp to Sichuan buttermilk fried chicken, sticky barbecue pork belly, and smoked brisket and broccoli. Plus, they offer a family dinner option that includes one appetizer, one veggie, two entrees, and fried rice.

Is there anything better than a classic hamburger? Armadillos Texas Style Burgers has you covered with an amazing menu perfect for a great night with Netflix. For starters, try the fried pickles, Armadillo Eggs, or homemade chili. But what they're really known for is The Giants — your choice of a 1.5-pound or 3-pound hamburger, cheeseburger, or bacon cheeseburger! If you're not in the mood for a burger, go for the chicken fried chicken or steak plate, the fried catfish plate, or a whole baked potato with the works.

Be sure to check out other blogs about our great city here!